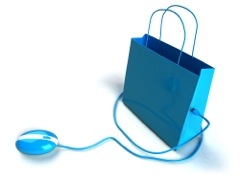 It seems as if more and more people are doing their shopping online this year, and recent reports by some major retailers indicate that many are shopping on an iPad. Safari is a great web browser, but to really get the best iPad experience you need to shop with an official store app. These apps are not necessarily app approved, but this guide is.
So here is our first list of apps that we can recommend will help you in your iPad shopping experience
Target This great app includes their weekly circular, gifts guides, store locations, saved lists, and more. To top it off there is a cool bobble head of the Target dog.
[app 402742793]
Wal-mart The Wal-Mart app will allow you to view their circular, browse products by department, view store and online specials, and more. Not as nice as Target, but it appears to be full featured.
[app 473539089]
Amazon There are 2 official Amazon apps, an amazon.com app and the amazon window shopping app. The amazon.com app allows you to view recommendations, search, deals, view your account, and view your wish list. It's a great way to shop the regular amazon.com site, even though every amazon.com option is not available in the app it's still a great way to go shop their site.
The window shop app is a great way to just browse through apps and find items that would interest you. It's kind of a magazine/catalog version of their site allowing you to browse instead of the typical amazon interface. This app could be very useful when you are looking for gifts for others.
[app 398554270]
[app 297606951]
Toys-R-Us What makes the Toys "R" Us app stand out is that it is in essence a digital version of their toy catalog. This of course is all that it really needs to be. There are two ways to view the app, as a parent or as a child. The child version simply just removes prices, and allows them to add it to a wish list. The parent's version allows the parents to view their child's wish list, view prices and make purchases (in safari on their website). This app is full of sound, colorful animations and more.
[app 399532778]
Sears Another large retailer, Sears, has manged to create a very useful and practical app for shopping online. Every possible category is show to you upon starting it, then you can either browse or search. The checkout process is app based and very smooth.
[app 412518387]
Sam's Club Sam's Club app currently features a winters store theme with animations and sound effects. There are many options for online specials, recipes, membership information and recipes. This app is actually better than the Wal-Mart one.
[app 382497397]
Anthropologie The two main sections are their current catalog and specialized viewing sections. The main catalog is a straightforward catalog with links to each item in the catalog pictures you can buy. The special sections are the most interesting. You can view the stores featured outfits, insert a personalized picture and then choose pieces to build an outfit that would look good with your picture. There is also a mix and match product rotator called fashion columns, and a birds-eye view of all of their products. This is a well-thought out app.
[app 472189427]
Gilt This app is laid out in categories making it easy to navigate, products are grid-based and you can swipe to the left to view other pictures. There are specials everywhere in the app and the layout of the app makes it sticky enough that you'll be shopping on it for half an hour and not even realize it.
[app 363337072]
Zappos This company has their act together. The app is extremely easy to use, products are laid out by categories and in a grid format. There is a great filter feature as well to narrow down the exact type of product you're looking for.
[app 392988420]
If you are planning on shopping online with your iPad and you are planning to shop on these websites we recommend that you shop with the app first.
Let us know what you think of these apps in the comments section and whether you have any recommendations we may have missed.