Monsters Inc. Run is a level-based platform game by Disney Interactive. Great graphics on both iPhone and the iPad along with excellent background music make it an excellent choice for both children and parents. There are plenty of power-ups, saves, gadgets, and even different teams to purchase along the way. As you progress through each level you level up and get coins and bucks that you can use at the store to make your purchases.
At the beginning you play as Mike and Sulley, once you reach different levels you will be able to play as different Monsters Inc. monsters. As with most freemium games you can buy-pass the level requirement for items in the store by using bucks.
Overall this is an entertaining game if you just want to pick up and go. It's casual style and points system work great, and for a free game you can't really go wrong. Monsters Inc. Run is highly recommended.
http://www.youtube.com/watch?v=1hA77c9Wjqs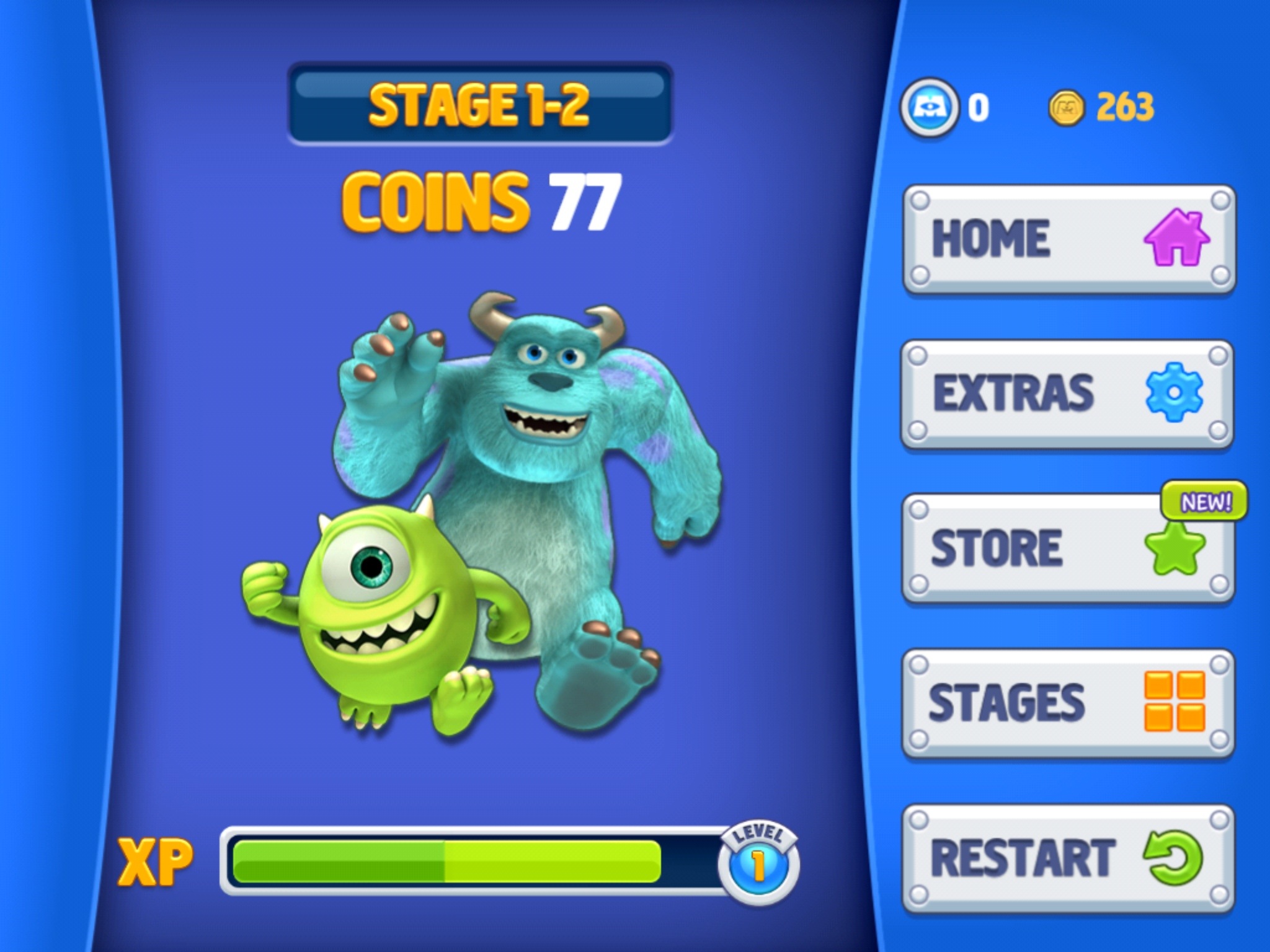 After each level you gain experience points which you can use to upgrade your profile.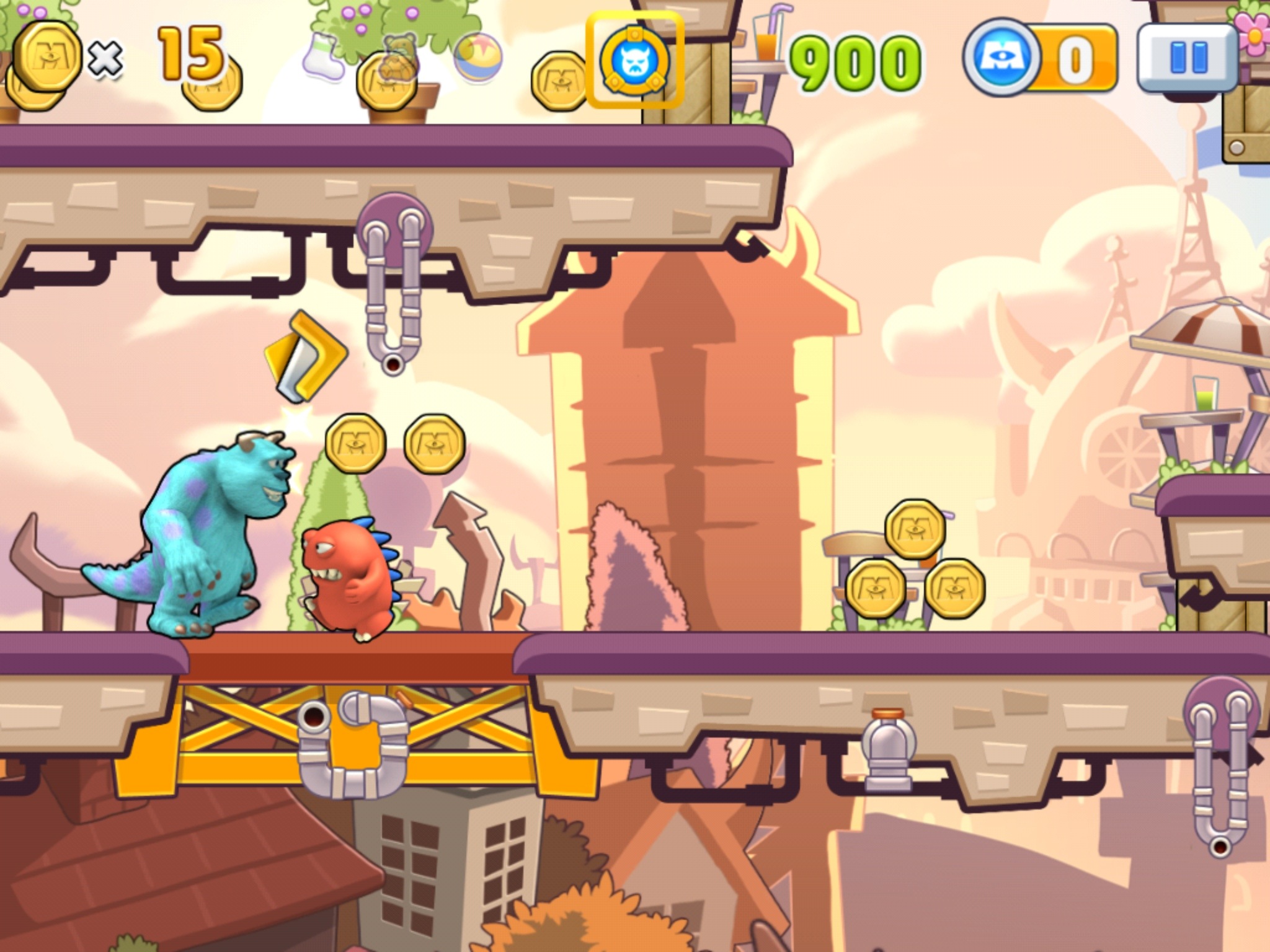 Switch between Mike and Sulley in-game. Each have their own power-ups and strengths.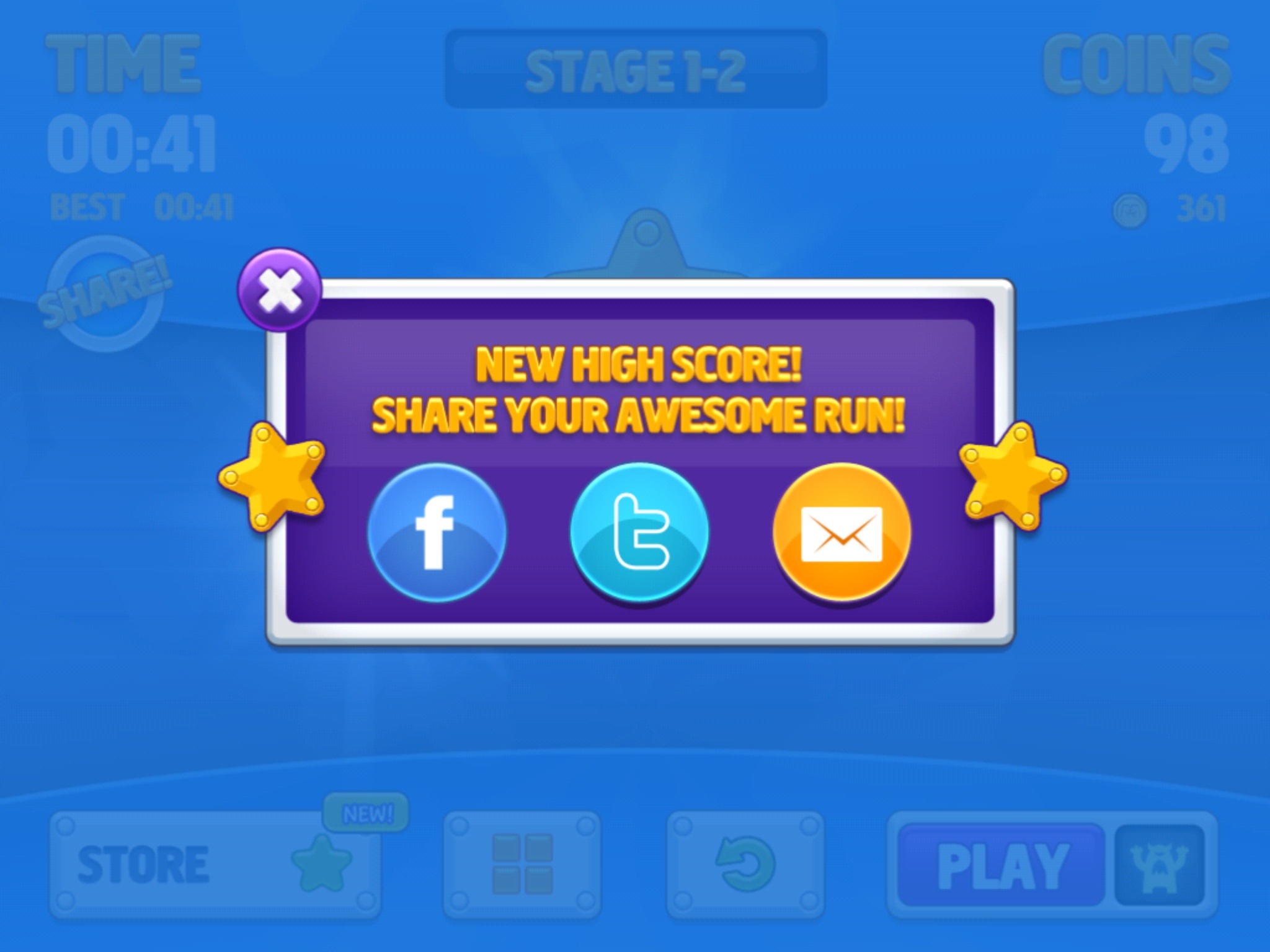 When you finish a level you can share your progress via social networks/email.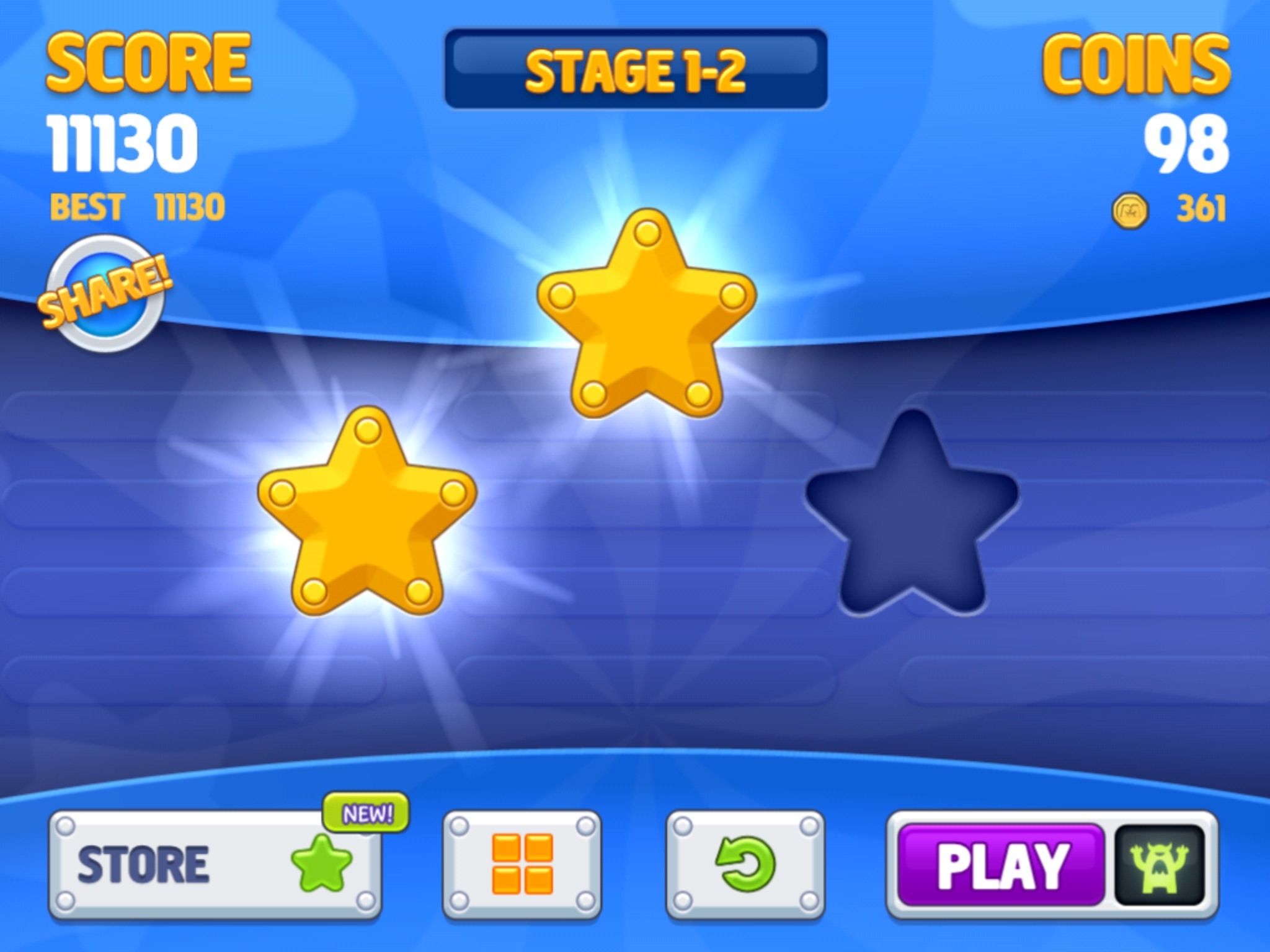 After each level attempt to get all 3 stars for a perfect score.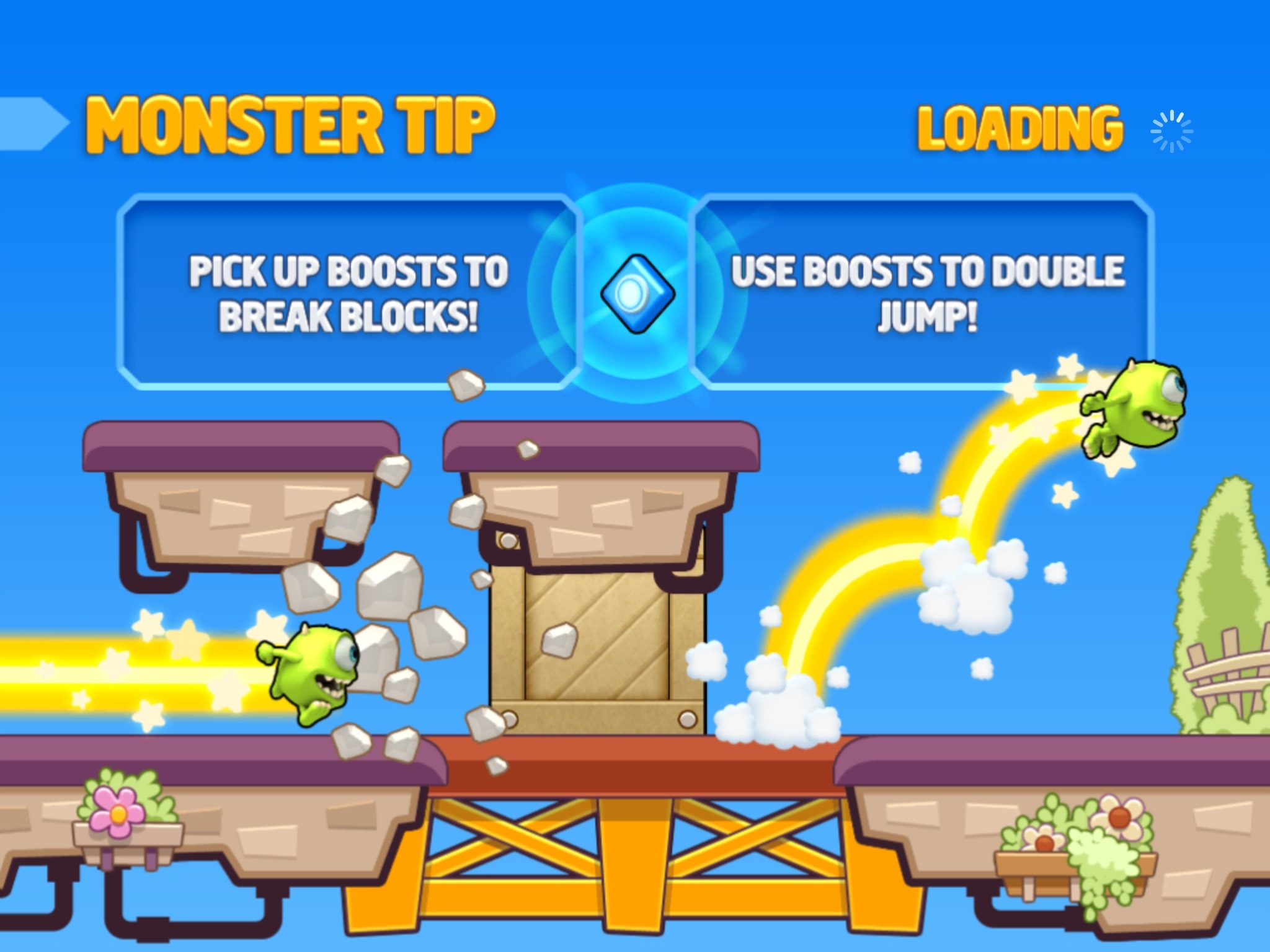 The tutorial screens keep you informed of new techniques as your progress through the game.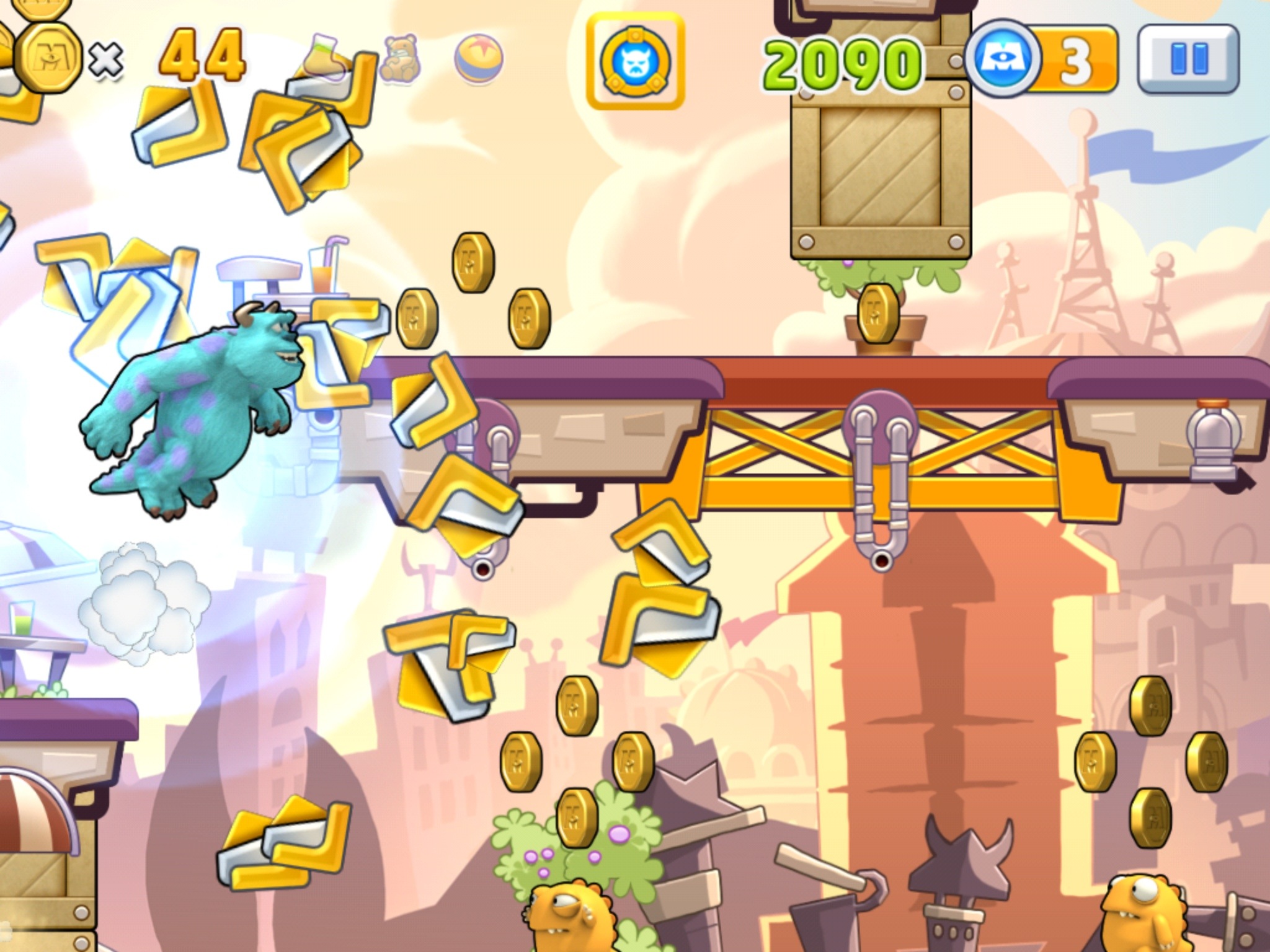 Sulley's powers include the ability to destroy certain blocks.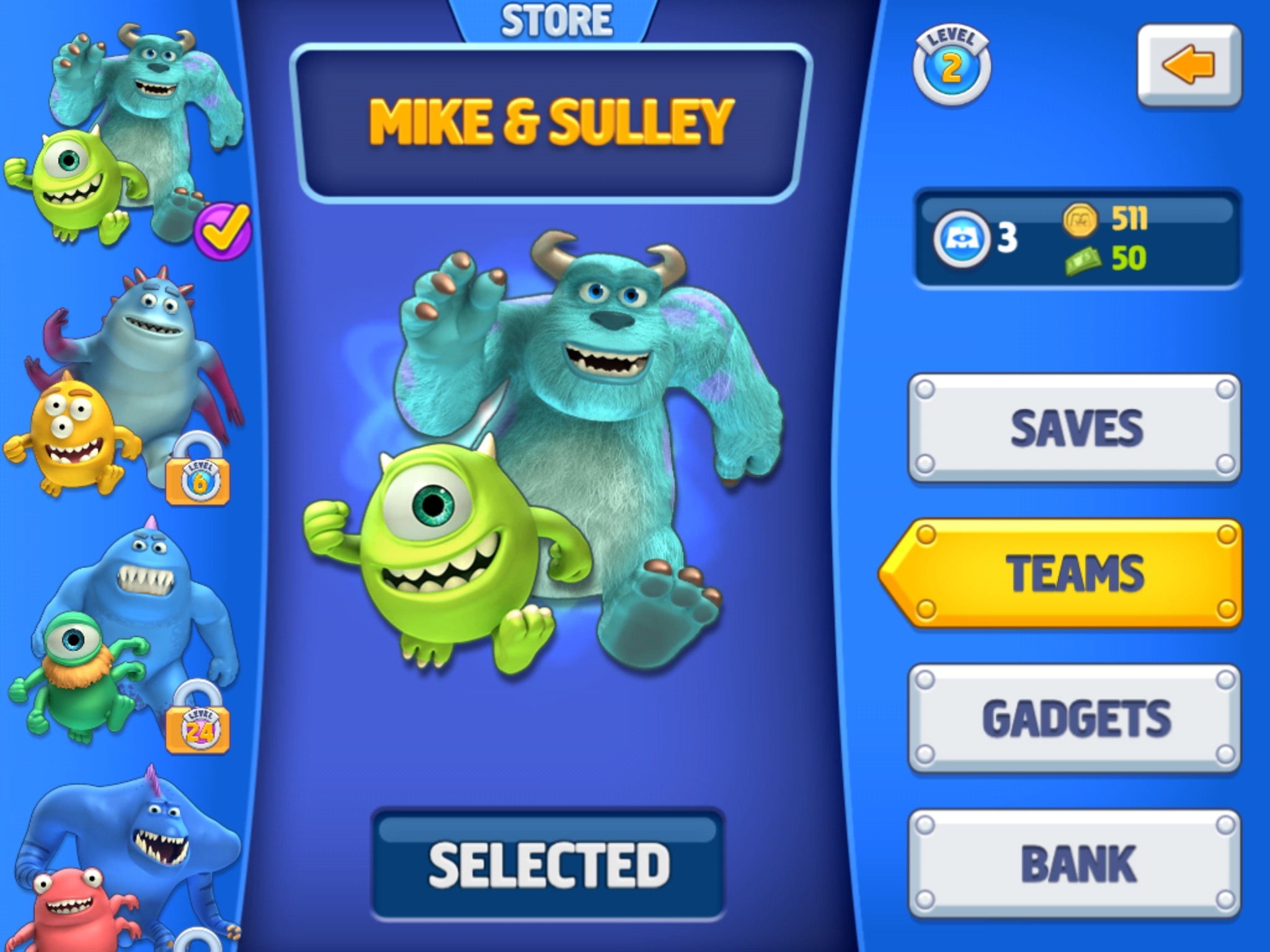 Mike and Sulley are just the beginning of Monsters Inc. Run, unlock new characters as you advance in experience.
[xrr rating=5/5]